Alberto Power Recliner Chair
---
Alberto Power Recliner Chair - Black / Electric Recliner is backordered and will ship as soon as it is back in stock.
---
Couldn't load pickup availability
Alberto will not only capture your heart with its appearance but more importantly, its comfort will surprise you. This chair gives head, neck, back, and lumbar support. The seat cushion also uses sofa-grade filling, which has good resilience.
[Power Storage] Alberto chair can last 300 times after charging once. Wireless power storage ensures long-lasting battery life.

[Material] First-layer cowhide, soft, breathable and durable. The filling is down, giving you a comfortable sitting feel.

[Design Concept] It was born just to please you, beauty and comfort coexist

[Adjustment angle] 360° rotation, unlimited working in all directions. 90°-170° electric tilt adjustment.

[Ergonomic] From the headrest to the back to the waist to the hips, it completely fits the human skeleton. This design gives support to every muscle in your body. Makes you feel relaxed and not stiff.
We are committed to bring our products to everyone in the world. Our service delivers to most countries in the world and is dedicated to meeting a variety of shipping needs.

SHIPPING TIME:

In-stock items:

United States: 6-12 business days

Other countries/regions: 25-35 business days

Out-of-stock items:

United States: 20-30 business days

Other countries/regions: 30-45 business days

Learn more about Shipping & Delivery here.

The Alberto Power Recliner Chair features a double-layer design with built-in high-quality 3D doll cotton and memory foam, which provides better lumbar and head support and releases pressure on the cervical and lumbar vertebrae. Keeps you away from the numbness caused by prolonged sitting. The upholstered armrests have built-in high-density foam to provide strong support for your arms whether you are working or relaxing.
Chair Height 44.48-446.85 inches

Seat Depth 24.43 inches

Seat Width 21.65 inches

Tilt Angle 90°-165°

Max Load Capacity 550-600 lbs

Product Weight 110.23 lbs
Original Design
This chair adopts a self-developed backward-balancing design. Continuing the design concept of functional sofas, we have designed a comfortable, lie-flat boss chair so that you can rest after work.
Real cowhide real comfort. Using imported head layer cowhide, large head layer thickened leather, leather texture is a delicate, soft touch like skin luster. Thickened rebound, such as sitting in the clouds. Full of down filling, specially selected fluffy large pieces of down, to create a thick rebound cushion.

One button to turn on, intelligent and convenient motorized reclinable mode. Single motor button one key to lie flat, backrest and footrest adjustable. Enjoy a cozy lunch break and clear your fatigue. 

Comfortable backrest, source of inspiration, ergonomic design. Fit the curve of the neck, back, and waist, with a full-filling comfort upgrade. The headrest is full, and supports the weight of the head; the chest partition, micro-arc wrapped thorax; and lumbar backrest protruding, with lumbar curvature.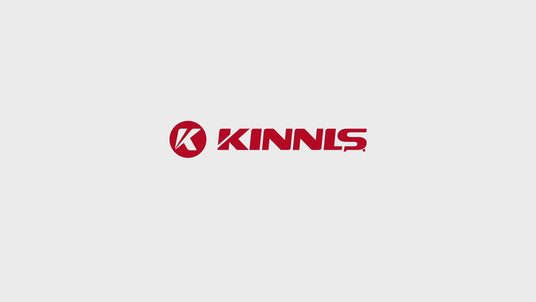 Installation Video
For detailed installation steps, please refer to the video. The installation time of this product is estimated to be 10 minutes
So comfortable!
I dont have a ton of room so I was looking for a chair that could serve dual purposes. This works great as a desk chair, and can be reclined to watch TV. It took about 20 minutes to put it together and Im so happy with it. My mom likes it so much Im going to buy her one as well.
Amazing Chair
This chair is like no other!! This chair has exceeded my expectations. Not only can it charge your phone with the built it USB port but it can recline with a push of a button. I've never seen any other chair like this do that!! It is also one of the most comfortable chairs I've sat in. If you are in the market for a chair like no other, this is the chair for you!!
This is an excellent office chair that you will enjoy sitting in every moment of the day
This is an easy review to write because the product is very well made and is exactly what you would expect from a high end chair. However, let me talk about some of the real pluses I found.
I have a lot of office chairs in both my home office and workplace, and usually at work, these chairs are ergonomic and mesh and hard to kill, and considering you sit at a desk all day, they are functional at best. The boss never cares about your comfort, only that you have a place to sit and get your work done. This is not that type of chair, this is the right chair for your home office or private office. This chair has lumbar support and the base of the chair has plenty of support. If that's the case, I'd say it might prove to be reasonably priced considering the leather it's made of. However, if you add the fact that it has a rising footrest, you take it to another level.
Very big and comfortable chair with excellent features!
This chair is worth the price, especially when you consider the high quality durable soft upholstered leather that covers the chair. The comfortable padding on the seat and back makes it easy to sit for prolonged periods of time without pain. The position of the armrests is perfect and provides support when working on the computer. The automatic adjustments give ease to changing height and or position with the push of a button. The footrest area is big, so you can extend and relax for a break. Company has great customer service! I had to contact Kinnls customer service via email and they responded immediately within 1-day and provided a resolution that was above my expectations. Chair assembly was easy because the instructions are clear with diagrams that show how to put parts together. Highly recommend this office chair.